Title Insurance Agency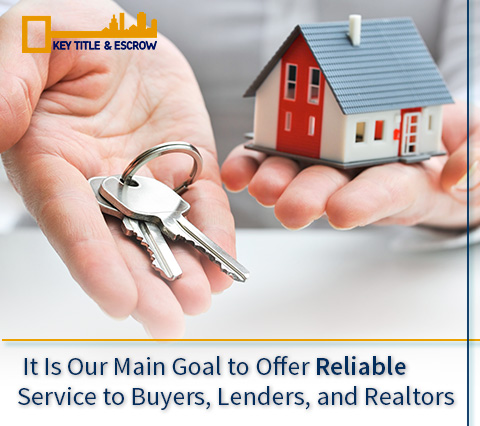 Are you a buyer or lender looking for a reliable title insurance agency to help you keep your real estate investments safe? Continue reading to learn how this title insurance agency can help you with your title insurance need in Florida!
Key Title & Escrow is a trustworthy title insurance agency with 20+ years of experience in the title and escrow business. We work with Stewart Title, an international title insurance agency currently established in 80 countries, through a network of issuing offices.
As a Stewart title issuing office, we are a title insurance agency that meets the highest of standards in every transaction to protect the interests of our clients in both residential and commercial transactions. As a leading title insurance agency, we make sure buyers and lenders are protected against different potential title defects that might come up later. Some of these include undisclosed heirs, clouds on the title, forgery, hidden title defects, and others.
Key Title & Escrow is a leading title insurance agency serving the whole state of Florida. We also provide escrow and title search services, so all of your title and escrow bases are covered if you hire our services. Our aim is to provide premium services to lenders, buyers, realtors, and brokers to help their real estate transactions run smoothly from the time of the purchase agreement to the time of the closing. We take great pride in providing a fast and professional service and our title insurance specialists are known for their "get it done" attitude.
Lorna E - Miami, FL
March 08, 2016
Tweet
My many years as an insurance agent. I have had the pleasure of working with Key Title, both Kim and her team provide excellent customer service. Usually, my clients have questions regarding their title for their property and I have to say their expertise and proficient in handling my clients concerns are superb. I truly recommend them for any service needed in title or escrow, couldn't have asked for a better team.
via:

See more testimonials
If you need the services of a dependable title insurance agency with a respected reputation that can meet all your title insurance, title searches, and escrow needs, call our title insurance agency offices at
(305) 235-4571
or fill out the
contact
form to send us a message. One of our specialists will be happy to answer any enquiry you may have.

(305) 235-4571