Title Insurance Company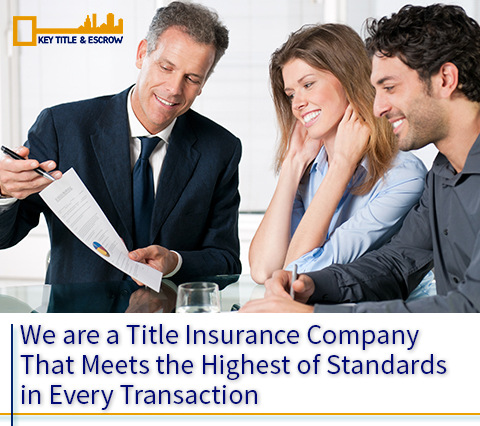 Are you a buyer or lender looking for a dependable title insurance company to help you protect your real estate investments? Continue reading to learn how our title insurance company can help you!
Key Title & Escrow is a reputable title insurance company with more than 20 years of experience in the title and escrow business. Moreover, we are backed up by Stewart Title, a multinational title insurance company that works in 80 countries around the world, through a network of issuing offices.
We are a title insurance company that meets the highest of standards in every transaction to safeguard the interests of buyers and lenders in both residential and commercial transactions. As a premier title insurance company, we make sure buyers and lenders are protected against various possible title defects that might arise later. Contrary to other types of insurance policies that protect you from events that might happen in the future, a title insurance policy protects your investment from events that may have occurred in in the real estate property's past. Some of these include: undisclosed heirs, clouds on the title, forgery, any hidden title defects, etc.
Lorna E - Miami, FL
March 08, 2016
Tweet
My many years as an insurance agent. I have had the pleasure of working with Key Title, both Kim and her team provide excellent customer service. Usually, my clients have questions regarding their title for their property and I have to say their expertise and proficient in handling my clients concerns are superb. I truly recommend them for any service needed in title or escrow, couldn't have asked for a better team.
via:

See more testimonials
Key Title & Escrow is a leading title insurance company serving the entire estate of Florida. Besides title insurance, we also provide escrow services and title search services to lenders, buyers, and realtors to ensure their real estate transactions run smoothly from the time of the purchase agreement to the time of the closing.
If you are a realtor, a lender, or a buyer looking for a title insurance company with a high reputation that can meet all your title insurance, title searches, and escrow needs, call our title Insurance company offices at
(305) 235-4571
or fill out the
contact
form to send us a message. We will be happy to assist you with any enquiry you may have.

(305) 235-4571