Escrow Closing Services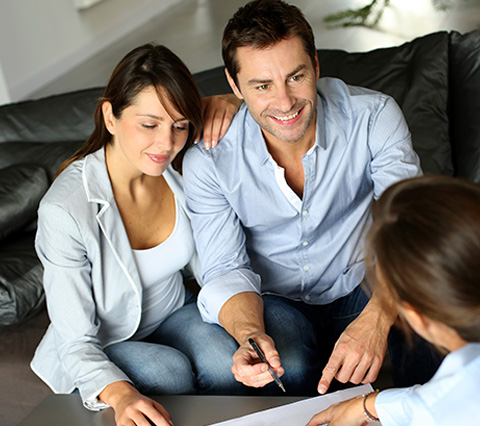 Real Estate Closing Services In Florida
You can trust our Florida
title company
to provide all the resources you need to achieve quick and convenient real estate closings. Whether you are a first-time homebuyer or a real estate professional, real estate closings in Florida can be an arduous process requiring an extensive amount of time and paperwork. For this final phase of buying or selling your home or business, it's essential that you work with a
title and escrow company
that has the expertise and experience to guide you through the entire transaction process, from seeking financing to closing the deal.
At Key Title & Escrow, we take pride in our customer service. All of our
title and escrow
professionals adhere to the industry's highest standards. We strive to make your closing experience the best it can be by offering fast, reliable, and professional
escrow settlement
services. Our
escrow agency
can provide swift and convenient closing services to homebuyers, sellers, and
realtors
. We even offer
weekend and after-hour closings
.
Contact Key Title & Escrow today to
request escrow closing services
!
What Is Escrow?
Most people know escrow has something to do with real estate transactions but don't know much beyond that. Essentially, escrow refers to a legal arrangement where a third party temporarily holds money or property until specific conditions of a transaction or agreement are met. In a real estate transaction such as the
purchase of a home
, the escrow process acts as a safeguard for homebuyers and sellers, ensuring money has not exchanged hands until the terms of the transaction have been satisfied.
What Is An Escrow Account?
Homebuyers are generally required to put down a good faith deposit in a real estate transaction. By putting down this deposit, purchasers demonstrate their commitment to buying the home. Should the buyer break contract, the seller is usually entitled to keep the good faith deposit for their troubles. If the home purchase is successful, the deposit will be applied toward the buyer's down payment. Escrow accounts are set up to hold such deposits for the protection of the buyer and the seller. Until the transaction is closed, the good faith deposit will sit securely in an escrow account. Once the transaction has been completed, the cash is generally applied toward the homebuyer's down payment.
What Are Escrow Fees?
Escrow fees are paid to your title and escrow company or real estate attorney to set up your good faith deposit. Typically, escrow fees include paperwork, distribution of funds, and other fees related to the real estate transaction. Our experienced
title closing agents
can provide you with a reliable and competitive estimate of your
closing costs
!
Comprehensive Escrow Settlement Services
Key Title & Escrow offers comprehensive closing services designed to ensure your real estate transaction closes safely, securely, and on time. Some of our services include the following.
Title Searches
The purpose of a
property title search
is to ensure that there are no outstanding liens or claims against a property before closing. Notably, a title search can reveal any financial judgments against the property's current owner that may affect you in the future. A title search may reveal hidden issues, including the following:
Unpaid Taxes
Unsatisfied Mortgage(s)
Restrictions On Land Usage
Unknown Easements
Missing Heirs
Breaks In The Chain Of Title
Incorrect Legal Descriptions
Errors In Public Record
Florida Title Insurance
Title insurance
can protect you and your lender from liens, warranty defects, hidden liabilities, and other unreported claims when you purchase a home. A title insurance policy protects against financial loss when there are problems with the title. The following are examples of title issues covered by title insurance policies:
Fraudulent Deeds
Unpaid Taxes & Assessments
Unpaid Judgements & Liens
Improper Documentation
Unreleased Mortgages
Undisclosed Claims From Heirs
Statewide Notary Services
Our
title agency
offers valuable assistance throughout the entire process of buying or selling a home. Our agency even offers
statewide notary services
to ensure all clients can close on their homes quickly and smoothly.