Florida Homeowner's Insurance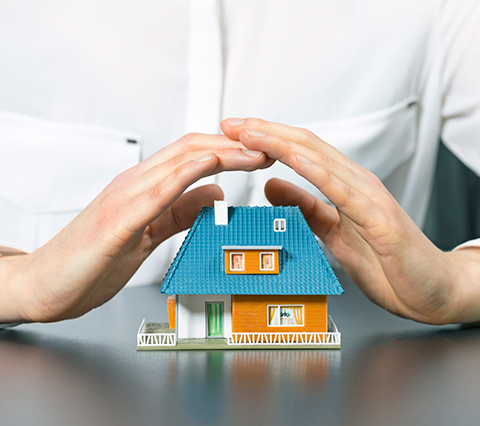 Key Title & Escrow Homeowners Insurance Policies
Your home is one of your most significant investments. Accordingly, you'll want comprehensive Florida homeowner's insurance coverage specifically tailored to your home and possessions. We work with insurance companies that can offer a wide variety of choices in
Florida homeowners insurance
to fit your needs.
It is our mission to deliver to our clients the most competitive prices in
Florida home insurance
. Whether you are purchasing a new home or need to review your current Florida homeowner's insurance coverage, we help you find the right Florida homeowner's insurance policy for you.
As a homeowner insurance provider with over 20 years of experience serving the entire state of Florida, we have chosen to serve our clients using both national and Florida-based home insurance companies best-suited for our unique area. Contact our
title insurance company
, Key Title & Escrow, today to
request a free insurance quote
!
Florida Home Insurance Companies
Our
title and escrow company
serves Florida residents by working with many national homeowner's insurance carriers. Some of the
homeowners insurance companies
we work with include the following.
Heritage Insurance Company
Travelers Insurance Company
Tower Hill Insurance Group
Mercury Insurance Group
Florida Family Insurance Company
Bankers Insurance Company
Citizens
What Is Homeowners Insurance?
Homeowners insurance is a form of property insurance that protects against financial losses incurred from destructive events or other catastrophic damage to an individual's home. Typically, homeowners insurance policies also cover furniture, personal assets, and the homeowner's liability.
What Does Homeowners Insurance Cover?
Homeowners insurance usually covers four distinct kinds of damage: interior damage, exterior damage, damage of personal property, and injury suffered by visitors on the property. Fires, storms, hail, and theft are typical examples of catastrophic events in which home insurance protects against financial loss.
How Much Is Homeowners Insurance In Florida?
Specific homeowners insurance costs will vary depending on several circumstances. However, some factors insurance companies will consider when determining homeowners insurance rates include the following.
The home's location. The ZIP code and how at-risk the home is to being damaged by a natural disaster or burglarized.
The home itself. The property's age, its square footage, and the home's overall condition/state of repair.
Homeowner credit and claim history. If a homeowner has a low credit score or prior claims, they may be considered high risk.
What's The Difference Between Title Insurance & Home Insurance?
People tend to conflate homeowners insurance and title insurance, assuming they offer a similar kind of protection. However, while some lenders require both types of insurance, title insurance, and home insurance offer entirely different protections. Whereas homeowners insurance covers financial loss incurred from physical damage to one's home and property,
Florida title insurance
covers one's ownership of real property. Essentially, title insurance covers financial loss incurred from potential issues with a property's title, such as liens, claims, or other encumbrances. Additionally, title insurance policies only require payment of a one-time premium.
---
Looking for
title insurance
? A
title agent
with Key Title & Escrow can help set you up with a policy that fits your unique needs!