Latest News
Stay up to date with the latest news about Key Title & Escrow. Also, remember to check out our latest tips and information in our
Blog
.
Key Title and Escrow Contributes to the Humanitarian Aid Efforts in Houston and Florida
Key Title & Escrow, a leading title and escrow company in Florida, joins the efforts to help Houston and Florida after Hurricanes Harvey and Irma hit both locations over the past several weeks. The company wanted to deliver prompt help to the comm...
READ MORE
Florida's Premier Title and Escrow Company, Key Title & Escrow, Launches a New, Mobile-Friendly, SEO Website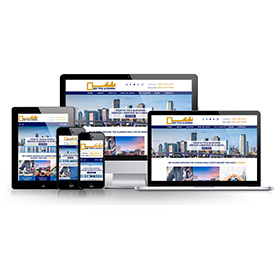 Key Title & Escrow, leading title and escrow services provider in Florida, is proud to announce the launch of their new website. Considering the advances in technology, the ever-changing trends in web design, and looking to improve their customers' ...
READ MORE