Home Purchase Transactions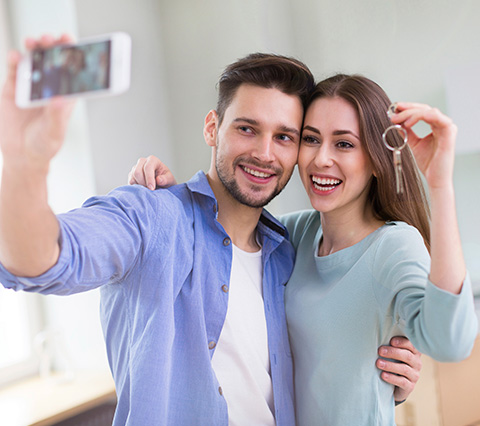 Helping Throughout The Home Buying Process
Key Title & Escrow is a residential
title company
that has been in business for nearly 25 years and provides specific services catered to purchasers of residential properties. We understand that the complicated, multi-step process of buying a home can seem daunting for first-time buyers, which can be discouraging. Fortunately, there is a standard home buying process, and our
title and escrow company
is here to help you through even the most complex home purchase transactions.
Title and escrow
agents play a critical role in the process of
home transactions
. At Key Title & Escrow, our team works hard on behalf of buyers, sellers, lenders, and realtors to achieve a quick, efficient, hassle-free closing.
Contact our
title agency
today to
learn more
about our residential
title and escrow services
!
What To Expect
Buying a house can only start when the potential buyer chooses an agent. Of course, buying a home can be done without an agent, but they can walk you through every step of the process. An agent will help the buyer find their dream home, negotiate a price, get an inspection of the property, and much more!
When buying a house, the buyer needs to become prequalified or pre-approved for a mortgage. Pre-qualification makes it much easier to make an offer as it ensures sellers you have the money to support your offer. When a potential buyer chooses a house, makes an offer, and makes a down payment, the
home purchase transaction
begins with the purchase and sale agreement — the contract between the buyer and seller.
Next comes the home inspection, where all problems with the home are discovered and documented. Finally, the buyer and the agent prepare for closing, assuring the home is ready for closing. This preparation includes setting a date for closing, arranging for utilities and other services, and ensuring the financing is in place.
At last, the closing is here. The purchaser puts down the rest of the money, signs the legal documents, and is ready to move into the new house.
What Does A Title And Escrow Company Do?
Title companies offer services to help ensure every aspect of a real estate transaction is legal and that the transfer of ownership is free of error and risk. Each party in a real estate transaction benefits from the complex tasks title and escrow companies perform, including the real estate agent, the homebuyer, the lender, and the seller. The home buying and selling process would be much more challenging without the legal and administrative support of an efficient title and escrow company. Some of the helpful services our title agency provide include the following.
Complete A Title Search
Property
title searches
verify there are no outstanding
liens
against the property before closing by reviewing all public records regarding that property. Notably, a title search can help purchasers determine whether any outstanding defects will result in any financial consequences for them in the future. Searches may reveal title issues such as unknown easements, missing heirs, breaks in the chain of title, unpaid taxes, and more.
Issue Title Insurance
One of the primary duties of a title company is to afford buyers and lenders some financial protection by issuing
title insurance
. Specifically, a title insurance policy offers policyholders lifelong protection against liens, defects, debts, hazardous hidden liabilities, and other unreported claims that may affect a property's title.
Manage Funds
A residential real estate transaction can't close without the dispersal of closing funds. In essence, our title company acts as an impartial intermediary, holding the money in an escrow account until the closing can take place, then allotting the funds to the appropriate parties in settlements once all necessary documentation has been completed.
Prepare Closing Documents
Our title company can prepare all necessary closing documents and ensure they're presented to the appropriate parties promptly. We even offer real estate settlement solutions that include traveling closing agents and the ability to extend technology off-site for remote closings. When it comes to the final phase of buying a property, our
escrow agency
offers convenient services to assist you through the process as swiftly as possible.
Realtor Services
Here at Key Title & Escrow, we understand how important it is to get your transaction closed. We offer
realtors
the opportunity to benefit not just from our stellar service but also our state-of-the-art technology. The advantages our company provides, such as fast payouts, quick closings, no hassles, short sales, and paperless online transaction management, are just some of the resources you'll enjoy when you choose to work with Key Title & Escrow! If you are a real estate agent or broker looking for an efficient closing, don't hesitate to reach out and inquire further about our full range of services.