Settlement Services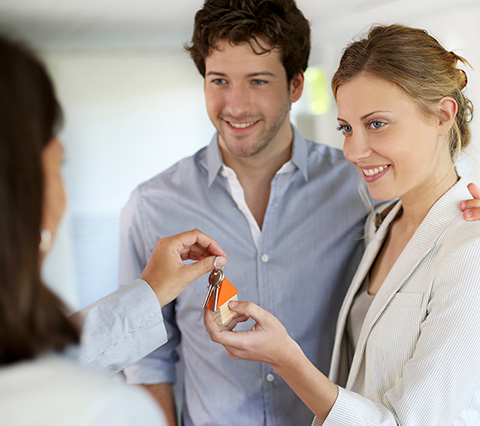 Florida Real Estate Settlement Services
Key Title & Escrow offers comprehensive and convenient real estate settlement services from the panhandle to the Florida Keys. Gone are the days when title companies required the consumer to go to the closing office to close a transaction. Instead, our
title and escrow company
provides real estate settlement solutions that include traveling closing agents and extending technology off-site.
In today's busy real estate settlement business, settlement companies must provide flexible closing solutions to accommodate their customers. Key Title & Escrow is just such a company. We've developed a platform to accommodate our clients' needs smoothly, without sacrificing accuracy.
Contact our
title company
today to
request settlement services
or learn more about our other helpful
title and escrow services
!
What Is A Settlement Company?
A real estate transaction involves a lengthy process that ends with the exchange of the deed for the property. It is the job of settlement companies, also known as escrow companies or closing companies, to provide various services to help with the closing of real estate transactions.
What Kind Of Services Does Your Settlement Company Offer?
Our
title closing company
offers comprehensive, flexible settlement services designed to ensure your real estate transaction closes on time. Some of our services include the following.
Conducting A Title Search
Property title searches
examine all public records on a particular piece of property to ensure there are no outstanding liens or claims against the property before closing. In particular, the results of a title search can reveal any financial judgments against the current property owner that might be of financial consequence to you in the future. Some issues a title search may uncover include the following.
Unpaid Taxes
Unsatisfied Mortgage(s)
Restrictions On Land Usage
Unknown Easements
Missing Heirs
Breaks In The Chain Of Title
Incorrect Legal Descriptions
Errors In Public Record
Providing Title Insurance
In a real estate transaction,
title insurance
can offer you or your lender protection against liens, defects, debts, hazardous hidden liabilities, and other unreported claims. The purpose of title insurance is to protect against financial loss caused by title problems. Some common examples of title issues covered by a title insurance policy include the following.
Fraudulent Deeds
Unpaid Taxes & Assessments
Unpaid Judgements & Liens
Improper Documentation
Unreleased Mortgages
Undisclosed Claims From Heirs
Handling Closing
Real estate closings can be long and arduous. Fortunately, we have an experienced team of
title agents
, underwriters, and escrow officers who are highly qualified and knowledgeable about the Florida real estate market. When it comes to the final phase of buying a property, our
title and escrow agency
offers convenient services to assist you through the process.
What Is Closing?
Real estate closings, also known as mortgage closings or settlements, are the final step before property ownership is transferred from one party to another. Usually, this step takes place anywhere from 4–8 weeks after the buyer and seller come to an agreement. Closings typically involve the buyer and seller sitting down at a table and signing documents that finish the transaction.
Who Attends Closing?
In a face to face closings, attending participants will typically include the following.
The Buyer
The Seller
Each Party's Real Estate Agents
Each Party's Attorneys
The Closing Agent/Title Insurance Representative/Escrow Agent
Statewide Florida Settlement Services
When it comes to customer satisfaction, we ensure that our
Florida settlement services
are second to none. At Key Title & Escrow, we believe the best way to facilitate a smooth real estate settlement process is to employ knowledgeable, courteous individuals, provide flexible settlement dates and times, and offer competitive rates. Contact us today to learn more or request
title and escrow
service!