Weekend & After-Hour Real Estate Closing Services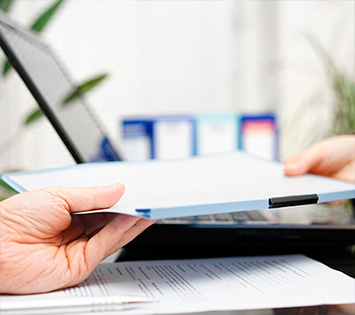 Real Estate Closings Made Easy By Our Reliable Escrow Agency
You've finally sold your home or gone through all the paperwork and inspections to buy a home. Now all that's left is the closing – but scheduling it can sometimes prove difficult. For your convenience, our
title and escrow company
performs real estate closings for anyone who needs to arrange it around work, their kids' schedules, or other activities that your day-to-day life encompasses.
If you're disabled or are unable to leave your house, we do home closings in Florida as well. A real estate closing is a complicated process. However, our experienced
title closing agents
, can manage the closing process smoothly for all involved. Let Key Title & Escrow Florida help you arrange trouble-free real estate closings so that you and any other parties involved can devote their time to make sure everything is done right.
Contact Key Title & Escrow today to
request our closing services
or
get a quote
!
Convenient Closing Services
Beyond offering accommodating closing services on weekends and after hours, our
title closing company
also provides statewide closings, notarial services, and services for realtors.
Statewide Closing Services
Our
title company
offers extensive escrow closing services from the panhandle to the keys. Our
statewide closing services
are intended to make the closing process as straightforward and convenient as possible for clients. At Key Title & Escrow, we can close you anytime, anywhere.
Notary Services
The team at Key Title & Escrow is dedicated to helping our clients through the entire transaction process. To accomplish this goal, we offer
statewide notary services
to help clients achieve smooth and speedy closings, wherever they are, whenever they need them.
Escrow Closing Services For Realtors
In addition to stellar service and cutting-edge technology, we offer real estate agents an array of benefits. Our many services for real estate professionals are fast payouts, quick closings, paperless online transaction management, and more! We encourage
realtors
to contact us anytime they need efficient real estate closing services in Florida.