Title Insurance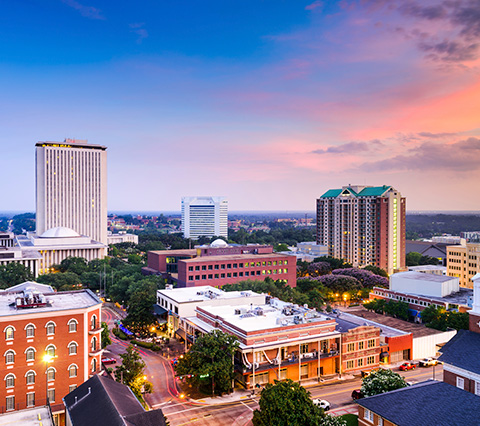 Title Insurance Company In Florida
A property's title grants its holder the legal right to own, use, possess, or dispose of its land. In a real estate transaction, a property's title is transferred from the seller to the buyer. Buying a home or property is a significant financial transaction, and purchasers and their lenders will want to ensure the property's title is free of any liens, claims, or other encumbrances.
Florida title insurance
can provide that protection and peace of mind!
Looking for affordable Florida title insurance rates? Let our
title insurance company
help you find what you need. Here at Key Title & Escrow, we provide our clients with a full range of professional title insurance and real estate services. Our company philosophy and policies and procedures are written to ensure that every transaction we perform in our office is handled with the highest, professional quality standards coupled with a thoroughness and level of expertise you won't find anywhere else.
Contact our
title agency
today to
request a title insurance quote
!
What Is Title Insurance?
Title insurance
offers protection to you or your lender against liens, defects, debts, hidden hazards, or undisclosed claims from other parties. Essentially, title insurance protects against financial loss from problems that may surface involving the property's title.
How Does Title Insurance Work?
In the unfortunate event someone challenges your property's title, the
title insurance policy
underwriter will defend your title and cover any incurred costs or property value loss that may occur as a result, up to your policy limit. Additionally, if a claim proves valid, you'll be reimbursed for financial loss up to the face value of your policy.
What's The Policy Limit On Title Insurance?
Policy limits will vary depending on the property being covered. Typically, the policy limit for
title insurance in Florida
is equal to the sale price of the property.
What Does Title Insurance Cover?
Title insurance covers many title issues, including hidden defects that may take weeks, months, or even years after purchase to surface. A few common examples of title issues covered by a Florida title insurance policy include the following.
Fraudulent/Forged Prior Deeds
Unpaid Taxes & Assessments
Unpaid Judgements & Liens
Improper Documentation
Unreleased Mortgages
Undisclosed Claims From Heirs
How Much Is Title Insurance?
The cost of the one-time premium paid for a title insurance policy will vary depending upon the value of the property being covered. Get in touch with a
title agent
at Key Title & Escrow today for a competitive estimate on
Florida title insurance rates
!
How Long Does A Title Insurance Policy Last?
Payment of a one-time insurance premium affords you comprehensive title protection as long as you or your heirs maintain ownership of the property.
Who Pays For Title Insurance In Florida?
The party responsible for paying the one-time premium on a title insurance policy will vary depending upon the county where the transaction occurs. For example, in Miami-Dade County, the buyer typically pays for the title insurance policy and chooses the closing company. However, in most other Florida counties, those responsibilities fall upon the seller. Therefore, these responsibilities are negotiable in the sale contract.
If you have any other questions, our title insurance agents are here to help! Contact our
title company
to learn more.