Residential Title & Escrow Services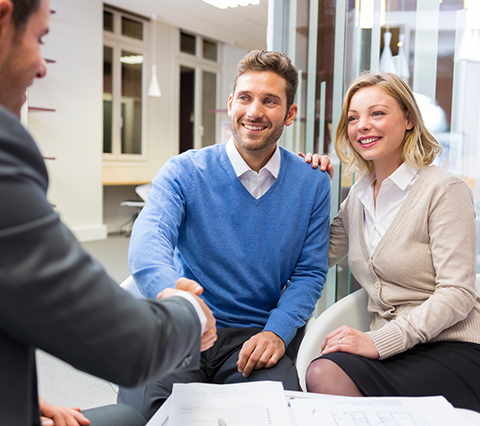 Florida Residential Title Services
Key Title & Escrow provides a complete line of residential
title services in Florida.
Our title officers, examiners, attorneys, underwriters, and escrow officers are technically proficient and knowledgeable about the Florida residential title market. Because speed, accuracy, and accountability are the most important aspects of home title insurance and escrow commitment, our
title agents
will respond quickly to your needs, with the flexibility to adopt creative approaches for unique circumstances. Additionally, Key Title & Escrow is geared explicitly towards residential title services in Florida. For nearly 25 years, our
title company
has catered to the residential market.
Trust our expertise, and contact our
title and escrow company
today to
request title service
!
Residential Title Search
Homes occasionally possess debts and other title issues that can be transferred from owner to owner, which is why a
title search
is such an essential part of the home buying process. Title searches are detailed examinations of public property records to ensure the seller legally owns the property and that no third parties are claiming ownership of it. A
property title search
contains many features critical to getting a complete picture. Key Title & Escrow's Florida property title search reports are transmitted electronically to you and include the following information.
Judgments
Legal Description
Deed Status Of All Mortgages
Property Tax Information
Assessment Records
Mechanic's Liens
Vesting Of Title
Federal Tax Liens
Any Other Required Information
To help buyers and sellers of real estate ensure their home is free of encumbrances, we also offer
record owner searches
and
judgment and lien searches
!
Title Insurance
A home's title grants its holder the legal right to own, use, possess, or dispose of the land.
Florida title insurance
provides financial security should that legal right ever be challenged. A few common examples of title issues covered by a
title insurance policy
include the following.
Fraudulent/Forged Prior Deeds
Unpaid Taxes & Assessments
Unpaid Judgements & Liens
Improper Documentation
Unreleased Mortgages
Undisclosed Claims From Heirs
Get in touch with a
title agent
at Key Title & Escrow today for a competitive estimate on
Florida title insurance rates
!
Homeowners Insurance
An individual's home is one of the most significant investments they'll make in their lifetime. Accordingly, homeowners will want comprehensive insurance coverage specifically tailored to their home and possessions. The Key Title & Escrow team can help you find a homeowners insurance policy that fits your unique needs. We work with a myriad of national homeowner's insurance carriers. Some of the
homeowners insurance
companies we work with include the following.
Heritage Insurance Company
Travelers Insurance Company
Tower Hill Insurance Group
Mercury Insurance Group
Florida Family Insurance Company
Bankers Insurance Company
Citizens
Escrow Closing Service
Whether you're buying or selling a home, the escrow and closing process is complex and full of room for error. In this final, crucial phase of a real estate transaction, you should employ the services of an
escrow agent
with the necessary expertise and experience to guide you through the entire transaction and ensure the deal closes smoothly. Key Title & Escrow is your one-stop-shop for all your escrow needs. We provide extensive
escrow closing services
in addition to a host of other
real estate closing
offerings all across the state of Florida. Contact us today to learn more about our residential title services!