Property Title Searches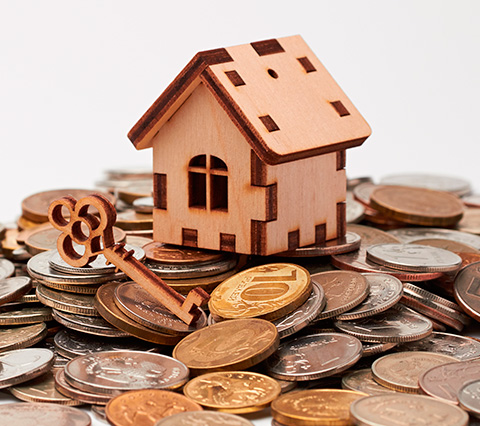 Florida Property Title Search
Whether this is your first time buying a home or the last home you plan on buying, it's important to know exactly what you are getting into when looking to purchase a property. A
title search
is an essential part of the home buying process as it outlines everything you need to know about the property. Before taking the final step and closing your potential home, it is important to do your due diligence and request a title report. Our experienced
team
at Key Title & Escrow has over 20 years of experience in the
property title search
industry.
Contact the experienced team at Key Title & Escrow today to
schedule a property title search consultation
to learn more about our
title and escrow services in Florida
.
Florida Property Title Search
Through examining all the public records involved with a piece of property, a property title search ensures that there are no other claims or liens against the property other than those that will be erased before closing. Key Title & Escrow's Florida property title search looks at documents that have been filed over the past 30 years, such as past deeds, wills, and trusts to ensure that all former owners have relinquished their rights to the property. Our title search company's examiners will also verify that all mortgages, judgments, and other liens on the property have been paid in full.
When Would You Get A Property Title Search?
We recommend conducting a property title search during the closing process, usually before ownership has formally transferred from seller to buyer but after a buyer has made an offer on their desired property.
Florida Title Search Features
A property title search contains many features that are critical to getting a complete picture. Key Title & Escrow's Florida property title search reports are transmitted electronically to you and will include the following information. Contact us today if you have any questions or to get the help of our title agents.
Judgments
Legal Description
Deed Status Of All Mortgages
Property Tax Information
Assessment Records
Mechanic's Liens
Vesting Of Title
Federal Tax Liens
Any Other Required Information
Why Is A Title Search Important?
To begin buying a home, you first need to find out who is the owner of the property you are interested in. Any debts the current owner owes will follow the property, so these debts may come back to haunt you after the closing process, especially if the title search was skipped or if it failed to find this information. The current owner may also be unaware of any claims against the property.
How Do Title Searches Identify Who Owns A Property?
A property search title search conducted by Key Title & Escrow typically includes documents regarding the property that has been filed during the previous 30 years. This includes looking at past deeds, wills, and trusts to ensure that the property's title has been correctly passed from owner to owner. We will ensure that the seller is truly the rightful owner and if there's any other financial and/or legal claim on the property.
The Search
The person conducting the title search, also called an abstractor, scours all the relevant information and legal documents to create an abstract of the title, including a recorded chronology of all available documents and transactions related to the property. The abstract can also include past surveys of the property, any easements that cross the property, and any relevant wills and lawsuits surrounding the property.
The Results
The title search can uncover any issues or financial rulings against the owner of the property title that can come back to affect you financially in the future. Any possible consequences caused by outstanding property taxes, any liens against the house, or any easements still left on the property, can be avoided by purchasing a
title insurance policy
or by securing a warranty of title.
How Long Does A Title Search Take & How Much Will It Cost?
The largest factor that will determine the speed of a title search is how complex the documents are. Some records must come from other sources that can delay the process if the office is slow to respond. In Florida, a property title search can typically range from $100–$250, but this depends on if the property is residential or commercial. At the end of the process, you should be given an easy-to-follow that summarizes the search's findings.
Common Property Title Problems When Buying A House
Buying a home is a life-changing event, and it is important to be prepared if issues arise.
Florida title insurance
can help to protect you if the worst-case scenario occurs. Below are some common problems that can occur during the property title search process.
Errors In Public Records
While making mistakes is only human, errors in public records can affect your homeownership rights. Clerical or filing errors could affect the deed or survey of your property and cause more financial strain on you in order to resolve these.
Illegal Deeds
While the chain of title on your property might appear perfectly sound, it's possible a prior deed was made by an undocumented immigrant, a minor, a person of unsound mind, or one who is reported as single but is actually married. These instances may affect the enforceability of prior deeds, affecting previous and possibly current ownership.
Missing Heirs
When a person dies, the ownership of their home may fall to their heirs or those named within their will. However, sometimes those heirs can be missing or unknown at the time of the homeowner's death. Other times, family members may contest the will for their own property rights.
Forgeries
Sometimes forged or fabricated documents that affect property ownership are filed within public records, obscuring the rightful ownership of the property. Once these forgeries come to light, your right to your home may be in jeopardy.
Undiscovered Wills
When a property owner dies with no apparent will or heir, the state may sell their assets, including the home. After purchasing a home, you can assume your rights as the home's owner; however, even years later, the deceased owner's will may come to light, and your rights to the property could be jeopardized.
False Impersonations Of Previous Owners
Common and similar names can make it possible to falsely impersonate a property owner. If you purchase a home that was once sold by a false owner, you are at risk of losing your legal claim to the property.
Historic Oversights & Requirements
Properties located within historic or protected districts will have certain restrictions about the upkeep of the home. Homebuyers will typically be aware when buying a property located within a historic area, however, these rules will still show up on a title report just in case. Potential buyers should consider these carefully as they are typically set and regulated by a local committee.
Our commitments are insured through the largest and most reliable title insurance underwriters in the country