Florida Title Company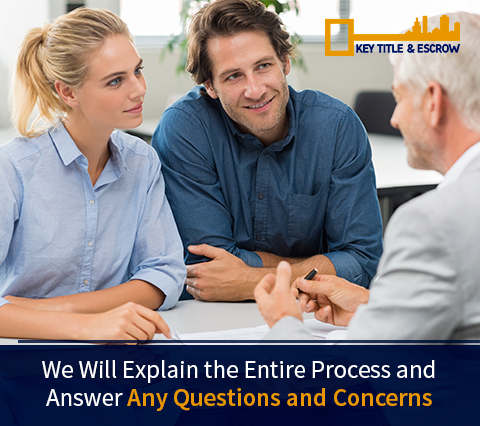 If you are about to purchase real estate and need the services of a Florida title company, then look no further. Key Title & Escrow is a premier Florida title company that has been in the real estate industry for over 24 years, serving brokers, lenders, and buyers statewide. We provide title and escrow services to help all interested parties close real estate transactions in a quick and efficient manner.
Since we want our clients to feel at ease with the process of making real estate investments, we are committed to always delivering the highest quality of service in a timely and professional manner. As a Florida title company, our efforts are backed up by Stewart Title, one of the largest and most reliable title insurance underwriters nationwide. Since we are an authorized Stewart Title issuing office, our Florida title company conducts business in accordance with their rigorous standards.
As a leading Florida title company, we at Key Title & Escrow take pride in always providing an honest and reliable service and consider ourselves a customer-focused Florida title company. Our employees are professional and dedicated people that have the know-how and experience to carry out any title and/or escrow services in a timely manner, ensuring efficient and secure real estate settlements.
Lenders, buyers, and brokers can count on our Florida title company to provide a quality experience throughout the entire real estate transaction process.
An experienced title company in Florida
If you are seriously considering taking the plunge and buying real property in Florida, or if you are a realtor, a lender, or broker looking for an efficient Florida title company to help you close your transactions, don't hesitate to call us at
(305) 235-4571
or send us a message via our
contact
page. One of our Florida title company experts will be glad to answer any of your queries.