Monroe Title Insurance Company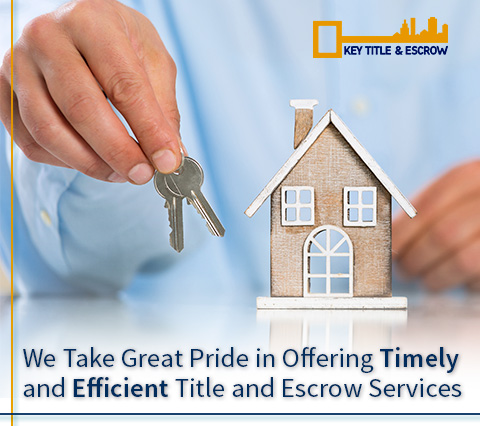 Are you looking for a reliable Monroe title insurance company? You've come to the right place! Key Title & Escrow is a premier Monroe title insurance company that provides clients with a full range of professional services. We also provide other real estate services, such as escrow services and homeowners insurance brokerage.But, why is it important to hire the services of a Monroe title insurance company when buying a property? A title insurance policy protects buyers and lenders against loss or damages due to title defects, such as tax liens and judgement liens; additionally, a title insurance policy issued by a Monroe title insurance company protects you from undisclosed heirs, forgery, mistakes during the examination of the record, errors or omissions in deeds, and others.The services of our Monroe title insurance company are supported by Stewart Title, a multinational title insurance provider that has a network of policy-issuing offices, including Key Title & Escrow, to protect the interests of mortgage lenders and property owners on both residential and commercial resale, new construction projects, and refinance transactions.

See What Others Are Saying About Us

Tammy G - Miami, FLNovember 09, 2017
We had such a great experience at Key Title & Escrow. Our agent was extremely helpful, friendly, and professional. They were able to accommodate our busy schedules when it came to signing and made sure we understood all documents involved. Would definitely recommend this company to anyone in need of title and escrow services.
via:

In the state of Florida, it is usually the person who will pay for the title insurance premium who chooses the title agent. This Monroe title insurance company additionally offers dependable escrow services catering to realtors, sellers and buyers.
Title Insurance Company Monroe, Florida
Key Title & Escrow is a leading Monroe title insurance company with over 20 years of experience in the business. When hiring a Monroe title insurance company, you need to take their experience and reputation into consideration. You can read about the quality of our services as expressed by our clients in the
testimonials
section. If you need a Monroe title insurance company that offers professional services at your best convenience, call us at
(305) 235-4571
or fill out the
contact
form to send us a message. One of our Monroe title insurance company representatives will be happy to help you.