10 Tips from Our Title and Escrow Company If You Are Trying to Sell Your Home by Yourself
June 13, 2017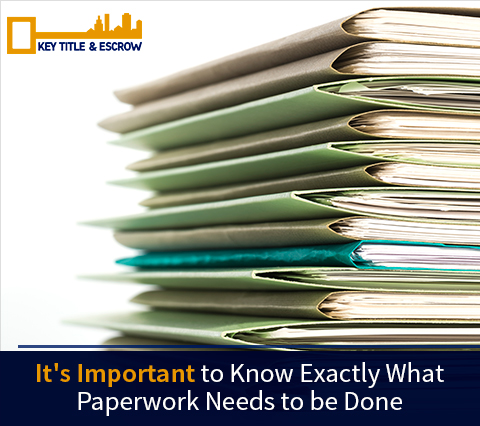 For sale by owner, also known as FSBO, is when a person decides to sell their property without seeking the help of a real estate agent. For many people, this decision comes after learning how much money they will have to forgo in commissions as a result of an agent selling their home. Deciding to sell your home yourself can potentially save you thousands of dollars in commissions, but you need to be on top of everything to make sure you follow the law and also make sure you're not being scammed in the process. That is why it is always advisable, even if you won't be using a real estate agent, to hire the services of an experienced title and escrow company to help you deal with title searches and escrow accounts. Here are some tips to help you out if you've decided to skip the services of a realtor:
Make sure this is the right choice
It is not an easy task to sell your home by yourself. There are many things to take into consideration and if you don't work in the real estate industry yourself, you will have to carry out comprehensive research to learn what needs to be done before and during the selling process, and once you've closed a deal on your home. It is also necessary to invest some money into it. Not everybody has the time, the energy, or the money necessary to go through it successfully. Before deciding to take on such a complicated endeavor, think whether it is better to pass the responsibility to an experienced professional or if you are willing to put in the time and effort needed to not only sell your home, but sell it well. If the answer is no, then you are better off working with a real estate agent. If you need your home to sell fast, it is also advisable that you seek the help of a professional.
Study the market
We've already said you need to do thorough research. The first thing you need to learn about is what the market is like for your home. An experienced realtor will know exactly what to do from the moment you decide to use their services, while you need to learn what you need to do to market your home from scratch. Research the prices of similar homes in your neighborhood and what time of the year is good to put a house on the market. One of the advantages of taking on this task solo is that you can cut down the price of your home and get a competitive edge above other houses in the neighborhood that are being sold by agents.
Fix up your home before potential buyers come view it
As the saying goes, there is only one chance to make a good first impression. That is why it is important that you spruce up your home before showing it to potential buyers. You can start by deep cleaning and de-cluttering your home—put away any family photos and remove any unnecessary items from countertops, tables, and rooms. Take care of any minor details, such as fixing squeaking steps, broken tiles, or loose door knobs. Paint rooms a neutral color to enhance its appeal. If you have enough in your budget, you could arrange for some landscaping or professional tile and grout cleaning work to be done. They key is for any potential buyer to imagine themselves living there. After you've done all the work necessary, you can invite a friend or neighbor to pose as a buyer and give you their opinion on how the house looks.
Have a business/marketing plan for approaching your home's sale
Consider your home sale a business transaction, you need to emotionally detach yourself from it. As such, plan how you will be handling everything. Thoroughly think about things such as how much money are you willing to negotiate down from the asking price or how much time will you let pass before deciding to turn to a professional (in case you are not able to sell it yourself). Create a marketing plan to let potential buyers know that you are selling your place; a good way to start is to place a "For Sale" ad on your home's front yard. It should be an eye-catching, professionally printed sign. Another way to get the word out there that you are selling your home is to tell everyone you know. This includes friends, relatives, coworkers, acquaintances… the good old word of mouth can go a long way. Advertising your home in local bulletin boards, grocery stores, or other public places, and on Craigslist or websites that cater to FSBOs is also a good way to get people interested in your property. The latter can also help you include your home in the Multiple Listing Service for a fee.
When selling your home, you'll have to handle everything from advertising to taking calls from potential buyers and brokers to negotiating the deal. Those buyers expect nothing but a professional and confident demeanor from you. That is why you should keep all the paperwork available in case they want to see it, and look presentable when showing the house.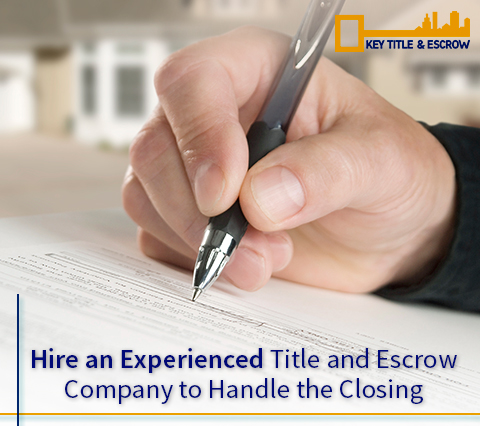 Get your home appraised/set a price
There are many factors that affect a house's selling price. Besides doing the relevant research to get a good idea of what a house like yours is selling for in the market, you can hire a
professional valuator
to determine what the house is worth. It is important that you set a selling price that will leave room for negotiating, but that it is not too overpriced because this lowers buyers interest in your property. It can also cause lenders to deny mortgage application. A trick to make prices more appealing is to set them slightly under a whole number, for example, instead of listing your home at $250,000, do it at $249,900; believe it or not, potential buyers will find the last figure a lot more appealing.
Get your home inspected
Home inspections are part of the selling/buying process of any property. Any standard contract gives the prospective buyer the right to inspect the property. It is also recommendable that you hire an inspector, as it will help you become aware of any damages or defects that you might need to fix before putting your house up for sale; failing to do so could result in the interested buyer trying to push the price down and in the worst-case scenario, to back out of the deal. A general inspection will check for problems with plumbing, heating, electrical and septic systems, the roof, and termite infestation.
Find a flat-fee MLS/pay a buyer's agent commission
The Multiple Listing Service, most commonly known the MLS, is a database of properties available for sale. It is managed by local realtor associations to provide structured and precise information about the properties, and it is used by brokers to advertise the properties they are selling and by buyer's agents to search when they have a client. In some areas of the U.S., buyers can directly search for houses using this service. However, putting a home on the list is usually only available for participating real estate agents. If your advertising efforts are not paying off,
Forbes Magazine
recommends you to pay a realtor to get your house on the database, but you should be aware that if you choose to do so, you will have to pay the buyer's agent commission.
Hold an open house
This is a great way to draw potential buyers to the house; even if it doesn't result in the sale, it is another way to market your place and let more people know you are selling.
Have all documents and legal requirements in order
It is important that you know exactly what paperwork needs to be done and what legal documents and processes you need for the closing. This is part of the research you need to do once you decided to sell your home without the help of a real estate agent. You also need to make sure the buyer or their agent is doing their part. Transferring property requires the issuing of legal documents, such as disclosure forms, and compliance with certain laws that involve a purchase agreement, setting up an escrow account, title searches, and any other federal and state requirements necessary.
Hire an experienced title and escrow company
You might want to hire a title and escrow company or a real estate attorney to handle the closing. This process involves a lot of paper work, such as disclosure forms and title research and it is best to leave it to the experts. You don't want to miss anything that might jeopardize a smooth closing. Because the process of selling or buying a home involves so many different steps—legal and otherwise—we recommend that even if you decide to skip the services of a realtor, you should always seek the advice of
real estate professionals
, such as a local title and escrow company, at some point during the selling process.
Key Title & Escrow is an experienced
title and escrow company in Miami
servicing all through Florida. Give us a call at
(305) 235-4571
or fill out the
contact form
. One of our representatives will be happy to answer any questions you may have. You can also follow us on your favorite social media platform: find us on
Facebook as Key Title & Escrow
or follow us on
Twitter @KeyTitle_Escrow
.