9 Things You Didn't Know about Escrow Services
November 22, 2016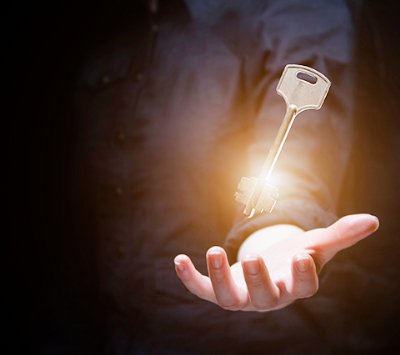 The Merriam-Webster dictionary defines escrow as "a deed, a bond, money, or a piece of property held in trust by a third party to be turned over to the grantee only upon fulfillment of a condition." In simpler terms, an escrow is a financial agreement held by a third, unbiased party that keeps and controls the funds of two interested parties involved in a specific transaction. The payment is only released once all the conditions of the agreement have been met. An escrow services company not only holds the funds for said transaction, but they also verify that all the documents are in order and that all the conditions established by both interested parties are met. Escrows are usually established when a large sum of money is going to be exchanged for goods, and it is more commonly known and used in the real estate business.
Buying property is a complicated process that most people don't fully understand. There is a ton of paperwork involved, and it can be a bit daunting. Usually, the real estate agent or the lender take care of hiring the escrow services, but it is always good to keep oneself informed about such important matters. Here, we tell you 9 things you probably didn't know about escrow services:
Escrow services are not exclusive to the real estate business; you can use escrow services to buy and sell other highly valued items like a boat or a plane. It is used in the law and in banking, and it is also used in corporate transactions in the case of mergers and acquisitions. It can even be applied to software.


Software escrows can be used when a licensee needs protection against a software vendor going out of business or breaching their contract. In this case, what is held by the third party is not money, but the source code of said software.


In many cases, an "escrow period" is used in reference to the time when a seller accepts an offer to the time when the sale is actually closed.


The escrow period can last between 30 to 60 days if you pay the property in cash.


An escrow agent is usually not a lawyer, so they cannot - and should not - offer information on how the deal is progressing or if the transaction is being handled correctly.


You can shop around for title and escrow services; you don't necessarily need to go with what the lender or real estate agent suggests.


A professional escrow agent should ensure that all parties are kept informed during the entire process. It is their responsibility to keep the real estate transaction on track.


A delay in the escrow process can negatively affect both the buyer and the seller.


Once you sell your property, you need to stay in the area for the duration of the escrow process in case there are any requests that you might need to respond to.
We hope you found this information useful, interesting, and helpful in clarifying a little bit about what escrow services are and what they are not.
At Key Title & Escrow, we offer top-quality and efficient closing services. We aim to provide a professional and honest service to all our customers.
If you are looking for premier escrow and title services in Florida, give us a call at
(305) 235-4571
or fill out the
contact
form. One of our representatives will be happy to answer any questions you may have. You can also follow us on your favorite social media. Find us on
Facebook as Key Title & Escrow
, or follow us on
Instagram @keytitleandescrow
and on
Twitter @KeyTitle_Escrow