Learn How Title Services Benefit the U.S. and Its Economy
December 08, 2017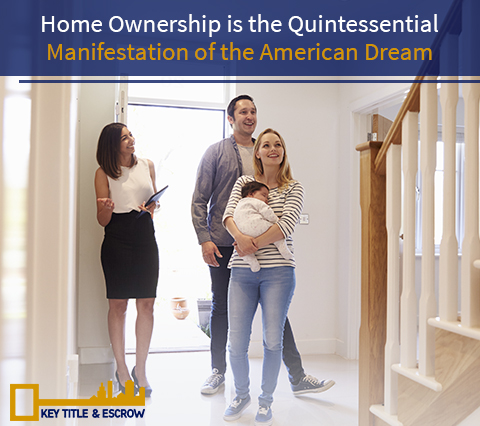 Even though it is a little hard to appreciate it at first glance, the title industry plays an important role in our country's economy.
Title and escrow services facilitate real estate professionals' jobs and put the mind of sellers, buyers, and lenders at ease. Title insurance not only protects the policy holder but also benefits Americans on a much larger scale.
But how exactly does the title insurance industry benefit the country? Here are some ways in which title insurance boosts the economy and serves the nation as a whole.
Home Investment Protection
Home ownership is the quintessential manifestation of the American Dream, and real estate property is the U.S.'s largest asset, according to the
American Land and Title Association (ALTA)
.
According to ALTA, "approximately 25 percent of all residential real estate transactions have issues with the title." These issues are worked out by title professionals before closing takes place.
The title company searches for any issues with a property title that can pose a risk to future ownership and help title holders take measures to correct them so the transaction can be done seamlessly.
However, even the most thorough title search can miss potential risks buried in a title's historic records, and that's exactly what title insurance is for.
This type of insurance protects real property owners from financial losses should a problem arise with the property's title once the sale is done and the title is transferred.
Here is a list of some potential issues that title insurance can protect policy holders from:
Documents executed under false, revoked, or expired powers of attorney
False impersonation of the true land owner
Undisclosed heirs
Improperly recorded legal documents
Failure to include necessary parties to certain judicial proceedings
Gaps in the chain of title
Mistakes and omissions resulting in improper abstracting
Forged deeds, mortgages, wills, releases of mortgages, and other instruments
Deeds by minors
Inadequate legal descriptions
One of the things that title companies look for when carrying out a title search is whether there are any liens filed against the property's title and if they have been properly cleared.
As we explained in a previous blog post, a real estate or property lien, also referred to as
title lien
, is a notice attached to your property indicating that you owe a creditor—often a state or federal institution—a specific amount of money. A lien is a public record usually filed at a county recorder's office. Liens can be used by creditors to collect a debt.
Amongst said liens are tax liens and child support liens.
Title companies uncover these pending issues and help collect the money owed.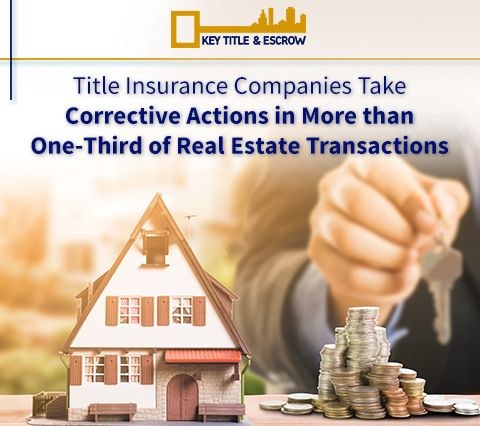 Tax Collection
Delinquent taxes are taxes that are left unpaid after the due date. According to the
Committee for a Responsible Federal Budget
, the Internal Revenue Services (IRS) loses $400 billion each year in unpaid taxes. This information was drawn from the latest tax gap study, which covered the 2008-2010 period.
The title industry closes that gap by successfully collecting $1.75 billion in delinquent federal taxes every year. How does that benefit the country? According to the
IRS
, those who owe taxes place the tax burden on those who dutifully pay their fiscal obligations. By reclaiming delinquent taxes, this burden is somewhat relieved.
Children's Welfare
Title insurance relies on a thorough title search of public records in order to identify any liens or encumbrances attached to a property.
One of the legal mechanisms used to collect unpaid child support is through child support and alimony liens attached to real estate property.
According to a national study from 2006,
title insurance
companies take corrective actions in more than one-third of real estate transactions. That is why they play an important role in the collection of child support.
The
Office for Child Support Enforcement
lists insurance companies as a partner in collecting past-due child support from noncustodial parents.
As an industry, title companies collect $325 million in past-due child support yearly, helping children to be properly cared for and receive what is rightly theirs.
Directly Boost the Economy
The title industry saves consumers $10 billion in interest each year by conducting timely closings. Expediting the settlement process saves consumers and the real estate industry $1 billion per day.
Protection from Unforeseen Circumstances
Title companies work with law enforcement agencies to prevent fraud and arrest people who commit fraud through real estate transactions.
Peace of Mind
…to both buyers and lenders. Title companies assure homeowners that their property is protected against any claims that are covered by the title insurance policy for as long as the property belongs to them.
In a similar manner, title insurance also protects the lender's investment as long as the mortgage is in place.
For a full list of matters that a title insurance policy can cover, visit our underwriter's website,
stewart.com
.
The title industry is an integral part of our country's real estate market and benefits us as individuals and as a country.
It protects property owners and lending institutions from potential losses.
Of course, it is important that you choose a reliable title and escrow company to help you with your real estate needs.
Key Title & Escrow is a
Miami title and escrow company
that offers services throughout the state of Florida. We can help you swiftly close your real estate transactions anywhere in the state. Give us a call at
(305) 235-4571
or fill out our
contact form
. Our representatives will be happy to answer any questions you have.
You can also find us on
Facebook as Key Title & Escrow
, and follow us on
Twitter @KeyTitle_Escrow
.