Types of Homeowners Insurance Available in Florida, the Sunshine State
December 28, 2016

Although homeowners insurance is not always required by law in the state of Florida, most people buy it because they want to protect their home, considering it is probably the biggest investment they will ever make. Losing your home or having to perform costly repairs due to structural damage can create financial hardship. However, having it insured is a way to prevent this. Residents of the Sunshine State are aware of the benefits of planning ahead. It is no secret that Florida, as beautiful as it is, is also prone to natural disasters; residents have been dealing with hurricanes, tornadoes, floods, and other natural disasters most of their lives. Apart from that, there are other risks such as burglaries and house fires that can disrupt our lives and damage our homes. That is why having
homeowners insurance in Florida
is always important, as it can help you pay for repairs, rebuild your home after a disaster, or replace personal property losses. Additionally, if you are buying a house through mortgage, most lenders will require you to purchase insurance.
Most homeowners insurance policies cover the house, other structures on the property, its contents, and will also pay for living expenses if the main residence becomes uninhabitable. It is also common for them to provide personal liability insurance.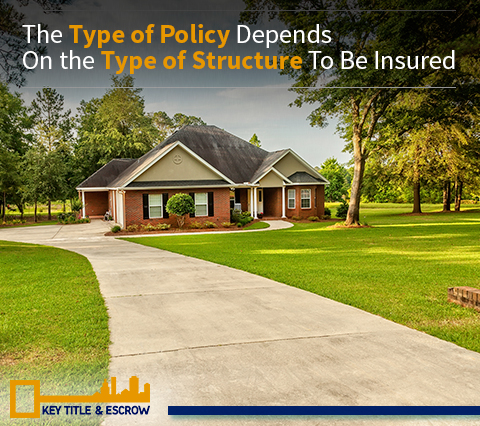 Typically, the type of policy depends on the structure to be insured and how that structure is occupied. These policies insure your home and personal property against numerous perils. Depending on the type of policy, some of the perils that might be covered by your insurance company include: fire or lightning, windstorm or hail, explosion, riot or civil commotion, aircraft or vehicle collision, smoke. Other perils include: vandalism or malicious mischief, theft, falling objects, accidental discharge or overflow of water or steam, and sudden, accidental damage from artificially generated electrical current, among others. There are five policies that are the most frequently offered to homeowners so they can insure their property in the state of Florida:
Owner-occupied: There are three types of policies which cover owner-occupied, single family homes: Basic Form or HO-1, Broad Form or HO-2, and Special Form or HO-3 policies. HO-1 and HO-2 only cover the structure for specific perils mentioned in the policy. However, HO-1 is not frequently sold nowadays, because its coverage is too narrow. The HO-2 or Broad Form policy also covers living expenses in cases where the insured property is unsuitable for living. Some of the perils usually covered are windstorm, lightning, hail, and fire or explosion. In this type of policy, if a peril is not explicitly included, then it is excluded from coverage. Contrarily, the HO-3 policy – also known as Homeowners 3 or Special Form – covers any direct damage to the house and other structures on the property caused by any perils that are not explicitly excluded in the policy; this policy is the most commonly bought, because it has the minimum coverage required by lenders. In the case of loss of personal property, the coverage only protects against losses due to the dangers listed on the insurance policy.


Condominium Unit-Owner or HO-6: This policy primarily provides coverage for personal property and liability of the insured, as well as some coverage for the structure. This type of policy typically covers listed perils, but additional coverage can be purchased. It also provides Loss Assessment Coverage, which means it pays your share of expenses on common property loss.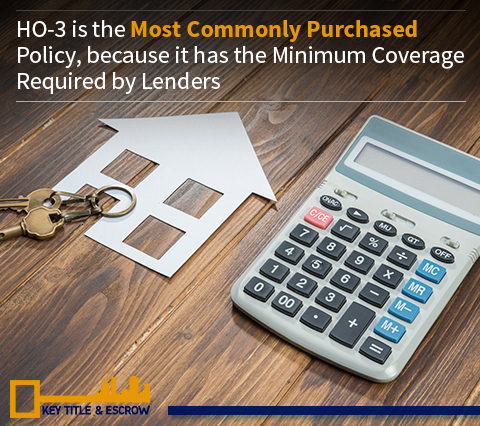 Renters, HO-4, or Contents Broad Form: It is a variant of the HO-2, aimed towards those who rent rooms, apartments, or houses. It covers the insured's personal property that is within and outside the structure. Also, it includes liability insurance for damaged property and for injuries to the other people in the property. It can also include limited coverage for property alterations made by the renter.


Modified Coverage Form or HO-8: This type of policy, offered by many insurers in Florida, was designed for older homes, which typically have higher replacement costs than their market value. HO-2 provides functional replacement, which implies reconstruction with less costly materials that perform the same function. This type of policy offers less coverage than the HO-2. It may include theft coverage, but it is limited to $1,000 per event.


Dwelling Form:This type of policy is used to cover risks that might not be covered by homeowners insurance policy. In the case of mobile homes, many insurance companies have discontinued policies for these types of homes, but a dwelling form can be issued to cover it.
If you are looking for homeowners insurance in Florida, give us a call at
(305) 235-4571
or fill out the
contact
form. One of our representatives will be happy to answer any questions you may have. You can also follow us on your favorite social media. Find us on
Facebook as Key Title & Escrow
, or follow us on
Twitter @KeyTitle_Escrow
.
Sources:
Florida Chief Financial Officer