Will Florida's Real Estate Market Be Affected by Donald Trump's Presidential Policies?
March 24, 2017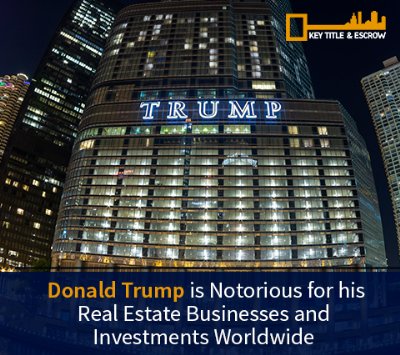 Donald Trump is notorious for his real estate businesses and investments worldwide. Now that he is the president of the United States, we want to find out what implications his presidential policies will have on the real estate market. According to the
stateofflorida.com
fact sheet, real estate development is one of the state's strongest economic activities, so…how will the newly elected president affect one of Florida's biggest industries?
Some experts believe that President Trump's immigration policies will affect the real estate business, especially in states like Florida that receive new residents every year—many of them being immigrants looking to settle in the U.S. In fact, according to data published by the
Migration Policy Institute
in 2015, there were over 4 million non-US citizens living in the Sunshine State; that number represents 46% of Florida's population, including illegal immigrants. Even if these illegal immigrants don't hold a 'legal resident status, they still contribute to many aspects of the country's economy and real estate.
Here are some predictions experts have shared about how the real estate market will be affected by President Trump's policies:
The
Miami Herald
interviewed some of the most prominent realtors in the area to find out their views on this matter. Many of them simply remain positive that real estate in Florida won't be affected.
Some express concerns, especially those who target foreign customers looking to invest in cities such as Miami. Their customers are worried about changes in immigration policies and the requirements for foreign investment. As expressed by Mekael Teshome, an economist at PNC Financial Services Group:
"…If Trump's proposed policies result in higher tariffs, friction over trade and lower confidence in the United States as a stable haven for flight capital, that could scare away foreign investors…Fewer foreign buyers would weaken demand."
Similarly, Jack McCabe stated that "There is a tremendous amount of concern from different countries about how [Trump's] presidency is going to affect global economics. We are headed for a very volatile period in the future, especially in the luxury real estate section."
McCabe also told the Miami Herald that foreign buyers, who represent 60% of South Florida's real estate business, might be most affected by Trump's presidency, because of his remarks towards the Hispanic and Muslim communities as well as other minority groups.
According to Ken Krasnow, Colliers International executive managing director for the South Florida region, Trump's promise to lower taxes and decrease capital-gain rates could boost investment. This would make Miami, an already recognized safe haven for investors, even more attractive.
Marcelo Tenenbaum, a Miami developer of residential, hospitality, and commercial projects, mentioned that if the tax cuts proposed during Trump's campaign were to actually be implemented now, they would help increase profit for investors. Regarding the topic, he said that, "Investors are pragmatic. They look at numbers and returns; they don't look at political correctness, values, etc. If Trump reduces capital gains, income-tax rates, and eliminates the estate tax (which is huge for foreign investors), they will keep investing in South Florida."
Many of the interviewed experts agreed that investors generally don't pay attention to politics, but are more interested in the fact that the United States is an economically stable country and that the real estate market won't be affected by the president. They hold a shared optimism about the fact that Mr. Trump is a real estate businessman, and as such, understands the importance of keeping policies and laws favorable so that domestic and foreign investors are inclined and motivated to participate in this industry.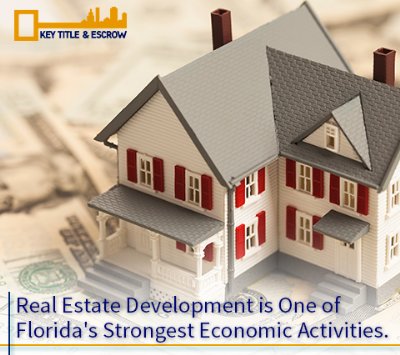 From the consumer's standpoint, an article published by Lawrence Yun on
Forbes
magazine states, "...there could be a move away from stringent mortgage underwriting to more normal lending." At the moment, it is still very difficult to get approved for a mortgage—requirements and necessary credit scores are too high for most to get the approval. This is happening because of recent lawsuits against lending institutions by the U.S. government, weakening their monetary position. In order for lending institutions to more readily provide mortgages to consumers, Trump's administration must distinguish what constitutes an infraction and what doesn't. Trump's administration is working on repealing the
Dodd-Frank legislation
that, by most estimates, has become a burden on banks and other lending institutions to issue loans. That could be a huge aid for the real estate market.
In general, real estate experts consider that Trump's presidency will have -if any- a positive impact for the market. Mostly because real estate is a long-term investment, meaning most people who are looking to put their money into this business, are more focused on long-term economic stability than short-term investments, and the United States economy is still one of the strongest and most stable worldwide.
If you are looking to invest in the real estate industry in Florida or simply want to purchase a home, it is better to do it under the guidance of an experienced title and escrow company, so the process goes without any hassles.
Key Title & Escrow is a renowned Florida title and escrow company that can help you with your real estate closings. Give us a call at
(305) 235-4571
or fill out the contact form. One of our representatives will be happy to answer any questions you may have. You can also follow us on your favorite social media: find us on
Facebook as Key Title & Escrow
or follow us on
Twitter @KeyTitle_Escrow