5 Advantages of Owning vs. Renting a Home in Florida
October 16, 2017
To buy or not to buy? That is the question many Floridians—and people who are looking to relocate to the Sunshine State—are asking themselves when deciding where to live. There are pros and cons to both, depending on your tastes, lifestyle, and work circumstances.
Here are some of the advantages and disadvantages of owning vs. renting a home in Florida.
Advantages of Owning vs. Renting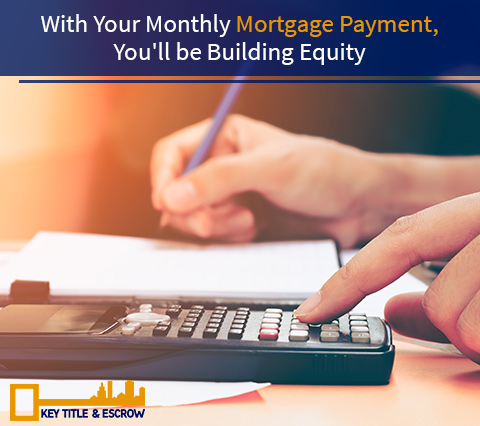 Costs
The median monthly mortgage payment in Florida is $1,297, while median monthly rent is $1,695, according to an analysis in Business Insider. Miami, for its part, is the ninth most-expensive city in the country to rent a one-bedroom apartment, according to Zumper's 2017 National Rent Report.

As you can see, buying a home can make financial sense, but there are more benefits than just a lower monthly payment.


With your monthly mortgage payment, you'll be building equity. Though a portion of your payment goes to interest, the rest is paying off your debt. This means that once you're done paying your mortgage, you'll own the property.
Your monthly payment is fixed for the duration of the mortgage, though it can be lowered in some cases.
Florida has tax exemptions for homeowners who meet certain requirements. A homestead exemption is a law that protects the value of a home from property taxes and creditors. Under certain conditions, Florida homeowners may be eligible for a property tax exemption of up to $50,000, according to Section 196.031 of the Florida Statutes.
Besides state taxes, you may be able to deduct property taxes and interest you have paid on your mortgage on your federal taxes.

Peace of mind
Owning your home can give you a sense of stability.


You know how much your monthly payments will be long term, instead of being at the mercy of unpredictable annual rent increases
When you decide to buy a home, you are preparing to settle down and create lifelong memories.
It's a source of financial security. Once you pay off the mortgage and own your home, you'll have a valuable asset in your portfolio.

Creative freedom
Once you own a house, you can turn it upside down and inside out.


You don't need to ask permission to change the color of a wall or tear a wall down as long as you're complying with local and state codes.
You can make home improvements, remodel the kitchen, turn the basement into a guestroom, or even install a swimming pool.

This kind of freedom is almost never afforded to people who rent.

Potential for investment
Are you familiar with the term "Loan-to-Value ratio?" Lenders use it to evaluate the risk of issuing a mortgage. LTVs are calculated by dividing the amount of the mortgage by the home's appraised value, per Investopedia.

Your LTV decreases as you pay your mortgage. However, you often can lower your LTV faster by increasing the value of your home.

How can you do that? Sensible home improvements can lower your LTV. Still, not all home improvements will increase your home's value. That's why you should be careful when going about it.



Remodeling your basement or bathroom, or even installing attic insulation, a backup power generator, a backyard patio, or an additional bathroom are among the renovations that can best improve Florida homeowners' return on investment (ROI) include, according to Remodeling magazine's 2017 Cost vs. Value Report.
You can have your home reappraised once the renovations are done. If the value of your home is higher after the renovations, your LTV ratio will be lower.
Before investing in renovations, check the terms and conditions of your mortgage. There might be restrictions on when you can get a reappraisal. So even if your improvements increase the value of your home, it won't affect the LTV ratio until it is reappraised.
If you sell your home, you'll be able to ask for a higher price than what you originally paid.

Potential for additional income
Homeowners also can make some money on the side by renting their property. Even if you didn't intend to rent it when you bought it, renting part or all your home can help you make mortgage and tax payments. There are several ways to go about renting.


You can rent out a room and even turn your basement into a studio apartment.
You can buy a new house and rent the other one.
Websites like Airbnb take in short-term renters, and they have become increasingly popular. In fact, the number of Airbnb hosts in South Florida grew 74% in 2016, lodging 1.5 million visitors, according to the Sun Sentinel.
Disadvantages of Owning vs. Renting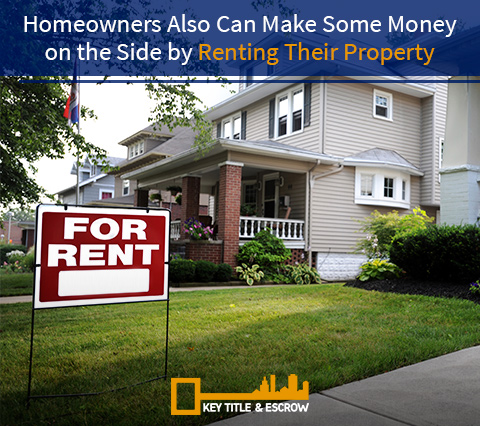 Costs
While buying a house offers some financial advantages, there are also some disadvantages to choosing to buy a house instead of renting.

There are three different types of costs related to buying a house: upfront costs, recurring costs, and one-time costs.

Some up-front costs include down payments, appraisals, inspections, property taxes, and homeowner's insurance, which some lenders require even though it is not always mandatory in Florida.

Taking into account the costs of negotiations, commissions, and fees, upfront costs can range from 5.5 to 20% or more of the purchase price, according to Money Crashers, a financial advice website that has been featured on CNN, Forbes, and The Wall Street Journal.

Additionally, you still have to make recurring mortgage payments, pay property taxes, and foot the bill for insurance, utilities, and maintenance.

If you buy a home, it likely will not come furnished, but many rental properties do. So if you purchase a home, you also will need to buy furniture.

Lack of flexibility
Owning a home means that it is more difficult to just pack your bags and go travel the world.

Responsibility for Maintenance and Repairs
You're responsible for all maintenance and repairs. If you have insurance, some fixes might be covered. You still need to pay for repairs that are not covered out of your own pocket. On average, homeowners spend about 1% of the value of their homes on repair and maintenance every year.

Potential for financial loss
There's always the possibility of financial loss. If your house is an area where property values decrease or stay the same, your home's appraisal value could go down. If you then decided or needed to sell, you could risk losing money.

Credit requirements are generally less strict to rent
Even if some landlords require a credit check, it often is not as strict as what a lending institution requires before approving a mortgage loan.
Now that you've seen some of the pros and cons of buying and renting a home in Florida, which do you think best suits your lifestyle?
Buying a home is a long-term investment, but it is a personal choice as there are many things to consider when deciding to make this kind of commitment.
However, if you've decided that you want to purchase a home, you should always seek help from real estate professionals like real estate agents and title escrow services providers to help you navigate the complicated process of buying real estate.
Key Title & Escrow is a renowned
Miami-based title and escrow service provider that works throughout Florida. We can help you with your title and escrow needs anywhere in the state. Give us a call at (305) 235-4571 or fill out the
contact form
. One of our representatives will be happy to answer any questions you may have. You can also follow us on your favorite social media: find us on
Facebook as Key Title & Escrow
or follow us on
Twitter @KeyTitle_Escrow