Tips from a Florida Title and Escrow Company: 19 Questions to Ask before Choosing a Real Estate Agent in the Sunshine State
November 08, 2017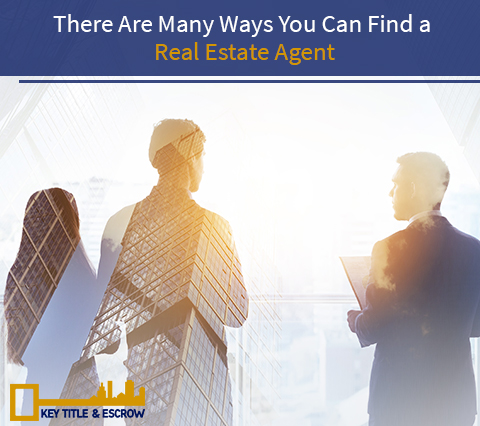 There are many ways you can find a real estate agent to help you buy or sell your property: an online listing, your area's local directory, websites that offer a "find an agent" function, a friend of a friend, a billboard ad, just to name a few. However, even if you find an agent through a friend, you still need to determine if you have found the best agent for you.
There is no shortage of real estate agents in Florida. The market needs them. However, there are different types of agents, and not all of them cater to the same types of clients.
As an experienced Florida title and escrow company that provides services throughout the state, we have had our fair share of dealings with real estate agents. So we decided to compile a list of questions you should ask any potential agents you might want to work with. These questions will help you evaluate how good of a fit they are for your real estate needs.
How long have you been working as a real estate agent? Is real estate your full-time job? How many clients have you had in the past year?

OK, that was actually three questions, but they're all related to the agent's experience. Asking these questions will allow you to learn about what agents have done and how long they have been doing it. Even though an inexperienced agent can be as successful at selling your house as one that has been doing it for a long time, experience always has some perks.

A seasoned agent will easily be able to handle any problems or bumps in the road that might arise during the process.
Experienced agents probably have a well-established network that can help your transaction go smoothly.
Experience typically translates into better knowledge of the market, prices, and paperwork. An inexperienced agent won't be able to offer you the knowledge that an experienced agent can.
What is your average number of clients?

You are probably wondering why this question is relevant. Real estate agents with an overwhelmingly large number of clients probably won't be able to give you the kind of attention you need or expect. However, they might have a support system that will make you feel like you're their only client. This question is directly related to the next one.
Who else will be working with me? Are you part of a team?

As we stated before, agents may have a support system that consists of assistants or even a team of other qualified agents who work together. The key is to learn how agents operate and what to expect in terms of service and availability.
What areas do you cover?

Some real estate agents work in specific neighborhoods, while others travel throughout the state to make a sale.

Neighborhood specialists can provide insightful information about local markets, while neighborhood generalists can provide you with a larger variety of properties to browse before buying.

Ideally, your real estate agent is somewhere in the middle-someone who has a good understanding of the local market, but also knows enough about the state's real estate market to guarantee that you get a good deal.

Find an agent who works in and around the areas that you think are a good fit for you.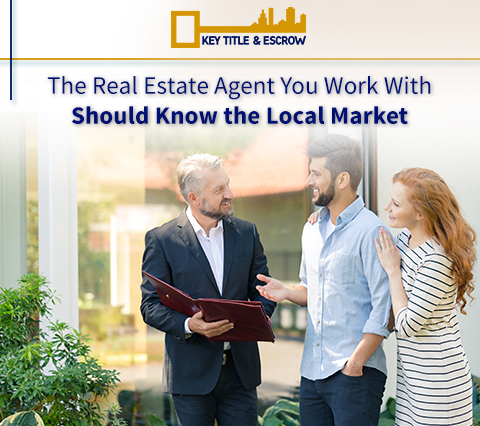 What is your ratio of buyers to sellers?

Real estate agents tend to work mostly with buyers or sellers. In some cases, a team of real estate professionals will have buyer agents and listing agents.

Your ideal agent or broker should be able to provide a complete perspective of the market. If you are looking to sell your property to buy another, working with an agency that can handle both transactions will make the process a lot more efficient, as one agent, or one team of agents, can take care of everything.
How many homes have you sold in my target neighborhoods?

The real estate agent you work with should know the local market inside out and should have recently made deals in the areas you are targeting.
When a client has been dissatisfied with your service, what went wrong?

Learning what issues may have arisen with other clients can help you decide if an agent is a good fit for you.
Has a client ever filed a complaint against you?

This is a question that not everybody is willing to ask, but it is a very important one. You also can check the state licensing board for any complaints or legal actions that may have been taken against an agent.
What are your fees?

Fees can vary and depend on several factors, such as the difficulty of a sale and market conditions.

Lower than average fees are usually related to a flat-fee brokerage that may only host a limited number of open houses unless you pay more for premium services.

In Florida, the standard real estate brokerage fee is 6 percent. However, this figure is negotiable.
What are all the services you're willing to provide me?

The answer to this question will let you know exactly what you are paying for.
When am I committed to working with you?

Is it from the moment you see your first house, when you sign a purchase agreement, or at some other point in time? Buyers often start viewing properties and do not realize that such a simple act can obligate them to work with a specific agent, regardless of the existence of a signed contract.
How many foreclosure or short-sale transactions have you handled in the past?

Buying a foreclosed property can be a good opportunity to get a great deal. However, as we stated in our previous blog post, "Are you thinking about buying a foreclosed property? Here are 14 things you should know," buyers should beware when buying a foreclosed property because there are many factors that need to be taken into consideration.

This type of property also involves complicated paperwork and poses a higher risk to the buyer, so it is best to work with an agent who has experience dealing with banks.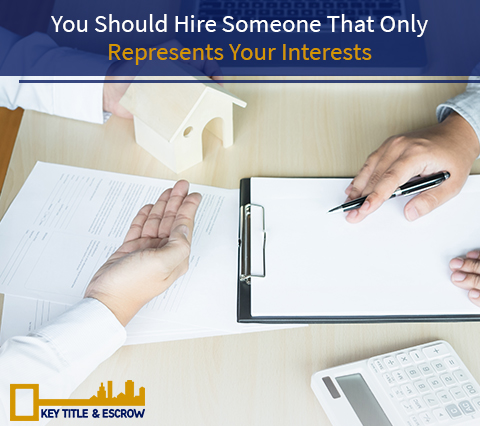 How quickly can you settle a home purchase?

Agents typically need to move fast if they want to take advantage of a good deal. Ask them how they handle short-notice tours.
Do you usually represent the buyer and seller of the same house?

It isn't likely that an agent who represents the buyer and the seller is completely impartial to both. You should hire someone that only represents your interests.
What sets you apart from other agents?

Capable agents have an answer to this question and will be ready to let you know why they are the best for the job.

Each person looks for different traits in people they want to work with, but according to the Balance, an online publication the covers personal finances, most consumers say they look for honesty, dependability, assertiveness, availability, good communication and analytical skills, friendliness, and good stress management skills.

What qualities do you think a good real estate agent must have? Let us know in the comments section below.
Can I see reviews or contact any people involved with your past deals?

This can give you an idea of what the agent is like and how people who have worked with them feel about their performance. Ask agents to either provide references of people they have worked for or tell you where you can look at reviews they've received.
What type of communication should I expect from you?

This will allow you to set expectations on how they will communicate with you (email, phone, in person) and how often your agent will contact you to give you updates on the transaction. This is usually flexible and can be adjusted to fit your needs.
Do you have a recommended vendors list? Do I have to work with the lender, inspector, or other service providers you recommend?

The Real Estate Settlement Procedures Act (RESPA), which was implemented to protect consumers, states that buyers have the right to choose who they work with at any point of a real estate transaction.

Realtors can recommend lenders, inspectors or title agents, and other real estate professionals they work with, explain why they like to work with them, and even provide a list of vendors. However, they cannot require you to work with anybody in particular.
What questions do you have for me?

One way to find out if the agents you're interviewing have the right mind-set is through the questions they ask. Anyone can ask you what neighborhood you want to move into or the number of bedrooms that you need. However, if an agent takes the time to learn about your priorities and what you expect in the long term, you can infer that they're looking to provide a client-oriented service.
We hope this list helps you with your search for a real estate agent who suits your needs. Needless is to say that before deciding to work with any
real estate professional in Florida
, you should make sure that they have met all legal requirements, such as a license to buy and sell real estate and the proper professional training. All real estate agents must be registered with the state.
Key Title & Escrow is a renowned
title and escrow company
that works throughout Florida. We can help you with your title and escrow needs anywhere in the state. Give us a call at (305) 235-4571 or fill out our
contact form
. Our representatives will be happy to answer any questions you have. You can also find us on
Facebook as Key Title & Escrow
, and follow us on
Twitter @KeyTitle_Escrow
.